JW Stone Cleaning and Pointing
Aco Drainage Installers
CHANNEL DRAINAGE
ACO Drain installation
ACO drain installation helps with surface water management. ACO drains are designed for efficient removal and conveyance of surface water, also often used for attenuation or containment of the same. The clever design of ACO drains allow drainage channels to be discrete and stylish without compromising on function. At JW Stone Cleaning and Pointing, when we install ACO drainage we carefully consider the management of surface water, intercepting and carrying water to the next stage of its journey – a journey that has to be properly managed through cleaning, infiltration, reduction and release. Call us for free help and advice on aco drains.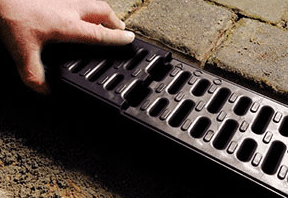 What is an ACO drain?
ACO is one of the most popular ranges of channel drainage available, and ACO has over 70 years of developing and manufacturing innovative and high-quality drainage systems for domestic, commercial and industrial use. ACO drains are simply drainage products manufactured by ACO.